Click Bond R&D
Hall 1, Booth 1058
Booth Locations
Our vision of the future
for assembly technology
What if you could have guided part selection, sequencing, installation?
What if you could receive process parameters and installation records in real time?
Click Bond's partnership with Scope AR has accelerated and enhanced our ability to connect the needs of our industry with Extended Reality and IoT tools. Click Bond's R&D booth, Expand the Possible, will feature two unique activations.
1. Extended Reality (XR) Using IoT Tools
What if Augmented Reality hardware enabled the user to instantaneously receive essential part information and installation instructions at their fingertips while recording transactions for traceability.
2. Extended Reality (XR) Applications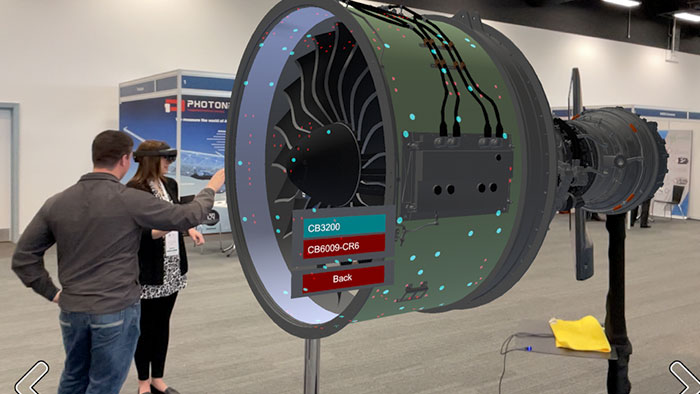 AR projects eye-catching information into the real world and optimize around the trainee's gaze and gestures, making it almost impossible to tune out. Because of this supercharged engagement, learning deepens and without the usual impediments of distractions and context switching. These result in profound impact on competency, comprehension, and retention.
The Future of Surface Preparation
What if surface preparation, adhesive application, and part installation were all possible in less than 30 seconds?
Surface Preparation Laser Technology | With live demonstrations every 30 minutes, we offer an opportunity to experience the future of surface preparation using laser technology.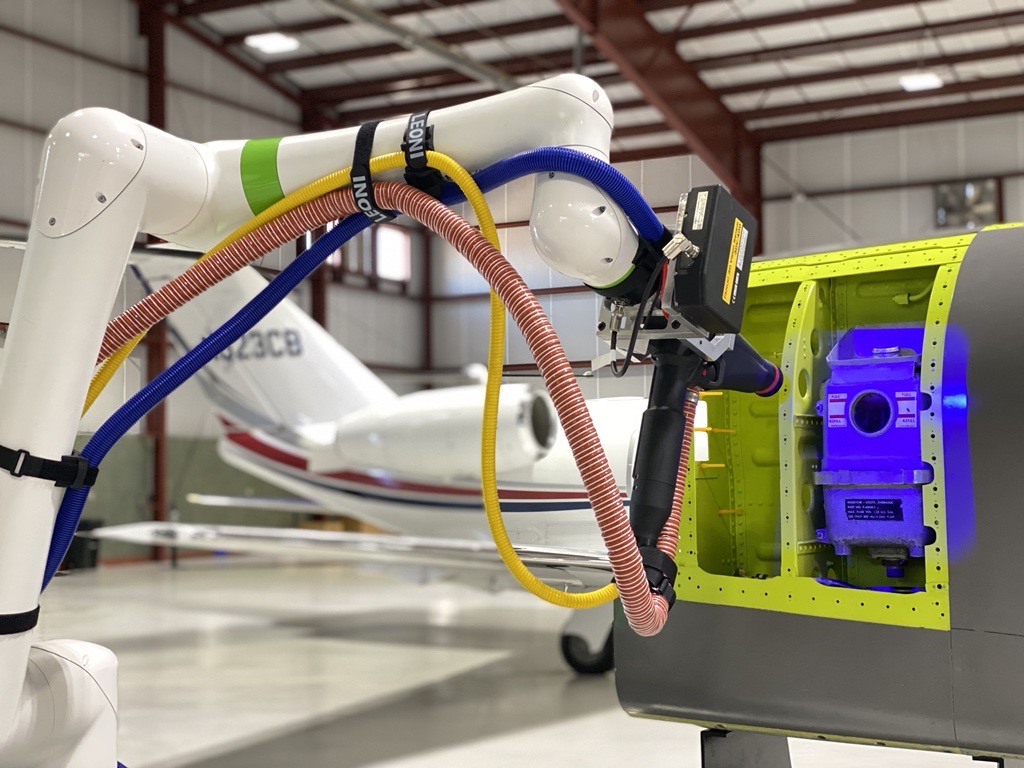 Meet the surface preparation technique of the future: laser ablation technology paired with a collaborative robot. The Laser Ablation Contaminant Removal (LACR) system consists of a laser source, blue light scanner, contaminant capturing system, and a collaborative robot that is safe, flexible, and easy to program/implement. The design and logic of the LACR system allow for safe use of the laser without the need for protective goggles. Use of the LACR system removes the human variable from the surface preparation process and creates better surface reliability when adhesively bonding structural components.