Engineered to Reduce Weight, Installation Time, and Drilled Holes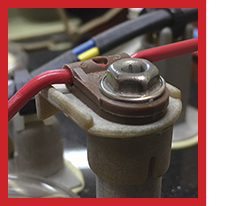 The LoMas® Screw is the Next Generation in Light
The LoMas® screw is the premiere product in a revolutionary new family of lightweight threaded fasteners designed to reduce weight in aircraft. They excel in non-structural applications such as systems routing and interior component installations.
The key to our LoMas screw is its hollow shank. This "low mass" construction is accomplished through a proprietary deep-draw manufacturing process that delivers excellent material utilization and unparalleled strength-to-weight properties.
The LoMas screw includes a captive washer that reduces part count and minimizes the risk of Foreign Object Damage (FOD). Fewer parts also mean reduced labor costs and streamlined assembly.
Another key feature of the LoMas screw is its dual-drive design, with both an internal NAS1800 compatible recess and a wrenchable external hex head. Additional product configurations with alternate drive options are currently under development. No special tools or practices are required for installation; standard installation torques can be employed.
Available in 15 lengths and a variety of finishes, the LoMas screw is truly the next revolution in light. Click here to learn more about the LoMas Screw.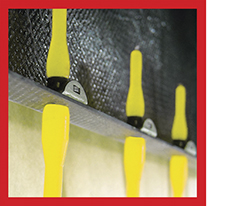 Adhesive-Bonded, Rivetless Nutplates Minimize Drilled Holes
Click Bond's adhesive-bonded rivetless nutplates eliminate the drilling of attachment rivet holes traditionally associated with nutplate installation, preserving structural integrity and longevity, enabling weight savings, and reducing installation, rework, and repair time and cost.
All Click Bond nutplates conform to the performance requirements of NASM25027 and other high-performance OEM specifications including those requiring 50-cycle reusability with stainless steel or titanium bolts. Click Bond adhesive-bonded nutplates are FAA TSO approved, allowing direct substitution for traditional riveted nutplates. Click here for more information on rivetless nutplate products.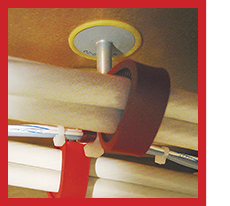 Adhesive-Bonded Standoffs Preserve Structural Integrity
Adhesive-bonded standoffs are suited for applications where separation between systems or components and structure is required. An extensive range of standoffs is available in multiple lengths and thread sizes with options for locking and non-locking threads.
Internally-fixtured standoffs allow for installation in constrained footprint applications while reducing disposable waste and eliminating the step of fixture removal following adhesive cure. Click here for more information on standoff products.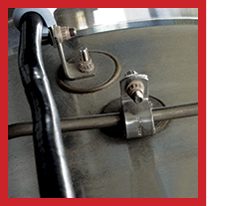 Adhesive-Bonded Studs, no Holes Required
Click Bond's adhesive-bonded studs permit clamped attachment of wire bundles and tubing to structure where a through-bolt and nut combination is undesirable or impossible. They are also well suited for securing junction boxes, enclosures, or other modular equipment.
Click Bond studs are available in a variety of metal and composite materials and include installation fixtures that promote accurate positioning and hold the fastener under positive pressure while the adhesive cures, optimizing bond strength. Both internal and external fixtures are conducive to automated or robotic installation for high-volume applications. Click here for more information on our line of studs.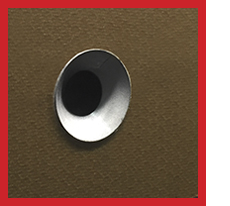 ACRES® Sleeves, the Economical Solution for Oversized Holes
Click Bond ACRES® sleeves offer a cost-effective solution for delivering enhanced structural fatigue life and engineered repairs. Their deep-drawn method of manufacture delivers unmatched performance and precision.
These thin-wall, deep-drawn stainless steel sleeves are designed to prevent oversize hole conditions resulting from corrosion, manufacturing error, or in-service fatigue and address them when they occur. Click here for more information on ACRES sleeves.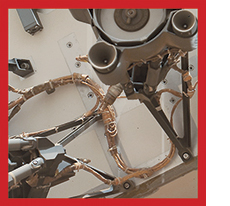 Adhesive-Bonded Mounts Eliminate the Need for Drilling
Click Bond's adhesive-bonded mounts offer enhanced design flexibility for routing of systems and protective blankets in both new construction and retrofit applications. Bonded attachment eliminates drilling and the resulting compromises to structural integrity, cost, and restrictions arising from stress considerations.
Mounts are available with baseplates and bodies manufactured from a variety of metallic and non-metallic materials. The thermoplastic saddles of cable-tie mounts are available in swivel and fixed options with some models offering a latching hasp. Nutplate mounts allow retention of tubing and wire bundles with clamps. Click here for more information on our line of mounts.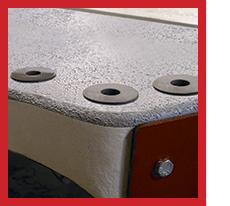 Adhesive-Bonded Bushings
Click Bond adhesive-bonded bushings enable construction using lightweight structures manufactured from composite sandwich structures with crush-sensitive or low strength core materials such as honeycomb or foam. They provide localized reinforcement and strongpoints for threaded attachment.
Bushings also enhance the performance of thin metallic structure, providing localized reinforcement without welding. Additionally, they replace potted inserts, simplifying installation, reducing weight, and delivering installed cost savings
Click Bond bushings are offered in several configurations including locking, non-locking, blind, through-hole, countersunk, 1-piece, 2-piece, and threaded varieties. A range of flange diameters and grip lengths are available as are both Imperial and metric thread sizes. Click here for more information on our line of bushings.
These are just a few of the hundreds of Click Bond fastening solutions, which have been specifically engineered for aerospace. For more information on these products, and to order parts, call 775-885-8000. Click here to download a Product Guide, which highlights Click Bond's innovative fastening solutions.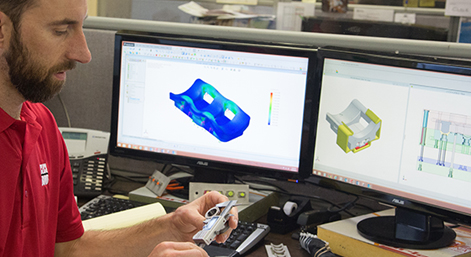 Our engineers and scientists strive to be a virtual extension of our customers' design teams. To see some of our fastening solutions, visit us at EAA Airventure, Booth #3035 Hall C, July 22-28, 2019 in Oshkosh, WI.
PRODUCTS
UPCOMING SHOWS
contact us